Luxury Vinyl Plank Installation Atlanta
Let me tell you, luxury vinyl plank installation in Atlanta is a game-changer! If you're looking for a flooring option that combines style, durability, and affordability, luxury vinyl is the way to go. It's an incredible alternative to hardwood and ceramic floors, offering a wide range of designs that can mimic the look of real wood or tile flawlessly.
Vinyl is a stylish, affordable option for the kitchen and bathroom. It can be installed on any floor surface and is easy to maintain. Unlike hardwood floors that require rigorous upkeep, vinyl has been engineered to stand up to everyday use.
Vinyl floors are affordable
The best part about luxury vinyl plank flooring is its practicality. It can handle heavy foot traffic, resist scratches and moisture, and is a breeze to clean. Plus, with advancements in technology, the textures and finishes are so realistic that you'll be amazed.
In ATL Flooring, where the weather can be unpredictable, luxury vinyl plank is a smart choice. It can handle the humidity without warping or buckling, making it suitable for any room in your home, including kitchens and bathrooms.
And let's not forget about the affordability factor! Luxury vinyl plank gives you the high-end look of hardwood or ceramic floors without breaking the bank. It's a win-win!
Vinyl floors are highly durable
Vinyl is durable, but to keep it that way and retain its good looks, you must maintain it correctly. Use rugs and mats in your home's heavily trafficked areas, and put coasters or protective felt tips on the base of furniture legs so they don't mar the floor. Sliders or a sheet of plywood will help when moving furniture around.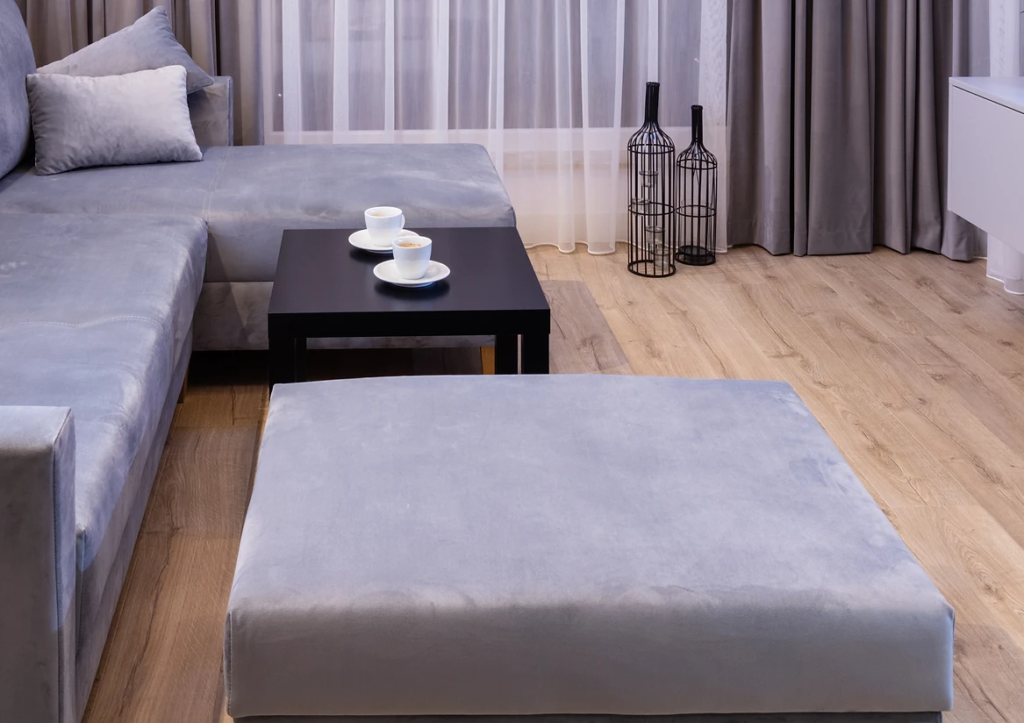 Vinyl floors can be beautiful and unique.
Vinyl floors can come in a variety of styles to match your style. From wood-like looks with distressed and hand-scraped textures to "groutable" vinyl tiles that look just like those made from ceramic. You'll find a wide range of stone and marble effects, as well as effective transitional styles that can match most decors.
So, if you're in Atlanta and considering a flooring upgrade, don't overlook luxury vinyl plank installation. Trust me, it's a fantastic option that checks all the boxes: style, durability, and affordability. Your floors will thank you!
Get Free Consultancy About Your Project
Avail yourself of a complimentary consultation for expert guidance and insights tailored to your unique project needs.